The Preciosa brand was first registered in Bohemia in 1915. The word "Preciosa" is derived from the feminine form of the Latin adjective preciosus which means rare, exceptional or exalted. Preciosa is currently one of the world's largest producers and exporters in the Czech glass and costume jewellery industry.
Exclusive jewellery made of Czech cut crystal is stylish and follow the world's latest fashion trends. It is suitable for every occasion. Its utmost brilliance, sparkle and elegance underline the individuality and personality of the contemporary woman.
Crystal gifts and décor 
Gifts made of Czech crystal can tell your loved ones, without saying a word, how much you care about them. A crystal gift from Preciosa is a gift with massage.
Crystal 
Our extensive selection of Crystal means you are guaranteed to find something that not only pleases your eye but your pocket too! Our collection includes:
CAESAR CRYSTAL BOHEMIA
Company specializes in manufacturing colourful cased crystal with a 24% PbO content, which is made by
connecting the lay of clear crystal and the lay of colourful crystal with temperatures around 800°C. This manufacturing process is on the top of handmade production´s possibilities and only the best and most skilful glass-makers are able to make it.
AIDA
The raw material used for production of Aida products is arranged in the best Czech glass-works. The most important techniques of refining glass are – cutting, art engraving, hand painting and gilding of glass. For gilding of glass liquid matt gold is used, after burning it is treated by manual polishing so that gold gets its shine.
Here, you'll also find the world's most pure, organic and all natural line of cosmetics, beauty products and skincare. These aim to give your skin its maximum benefits, without irritating any skin type.
We offer for You the pure Czech exceptional cosmetic collection inspired by nature, history and beauty of the Czech Republic, made with love and care in the heart of magic Prague.
In a unique way, PURE CZECH links original high-quality formulas exploiting beneficial effects of Czech beer, hops extract and other traditional natural ingredients with amazing design inspired by world-famous Czech Art Nouveau. Extra-mild composition of all the products, vegetable basis and attractive scent bring complete body care for every day and decoration for your bathroom.
The famous Carlsbad cosmetics VŘÍDLO  is based on mineral water from hot springs known throughout the world. This water is really unique and medicative. It contains huge number of minerals. Thus the products made of this water in Czech Republic are really healing and helpful. Among the most popular cosmetics are the night and day creams, toothpaste and shampoos on the basis of mineral water.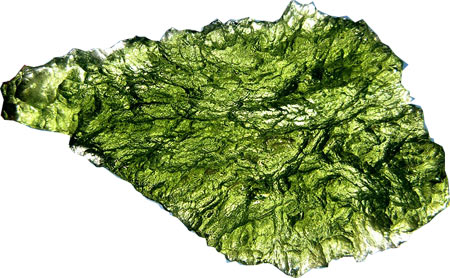 We also offer a unique and exciting collection of jewellery with Moldavite. Choose from a variety of styles and shape.
Moldavite is classed in the Tektite Family as the result of a Meteorite impact nearly 15 millions years ago. Moldavite is a very rare and precious stone. It is "The Emerald" that fell from the sky & exists only in a small area of the Czech Republic. The stone truly is extraterrestrial.
Do you want to always keep the beautiful memories of one of the most splendid cities in the world? Probably the best way to do so is to visit our souvenir shop, located in our centre. The almost unbelievable quantity of magnets,  key-chains, hard cases for iPhone with motives of Prague, Alfonso Mucha and Gustav Klimat. Plenty of paintings of Prague, canvases, both plushy and Moles (Krteček), Koh-i-Noor pens, glass nail files, T-shirts and lots of other extraordinarily mesmerizing  stuff, that worth your attention.
It´s a traveler´s problem: to souvenir or not to souvenir. Should you haul something back that in all likelihood will become a dust catcher forever on your bookshelf? Do you inflict these mementos on friends and family? For the expat, gift giving exchanges often turn into "souvenir" shopping excursions.
Typical Prague souvenirs (meaning what´s sold in every city-center shop or recommended in guidebooks) include garnets, crystal, wooden toys and beer. Amber is sold nearly everywhere; however it´s not truly Czech, unlike the garnet, which is mined here. Stacking dolls and tall furry hats are also not Czech. Czechs are known for their handicraft skills, so a Czech made wood, glass or other craft item will most likely be a work of art.
The Miracle Glass Studio presents you with its hand-decorated products, the design of which is based on the application of metals in combination

 with coloured surfaces. This is a completely new technique of decorating glass products, with the possibility of applying motifs from the Art Nouveau period through to all styles that are prevalent in the 21st century.
We deal exclusively with handmade products and the application of original décor, the designer of which isVlasta Voborníková, the owner of the Miracle Studio. These products are successfully exported to 35 countries throughout the world. Our production technology is protected by patent at the Bureau of Industrial Property of the Czech Republic, whilst the fact that our products have been presented with a number of awards goes to show their major aesthetic and creative standards, as well as their utility.
Presented with the following awards:
Craft and Art in Glass, Nový Bor 2000
European Prize for Glass Art presented by the European Union of Arts in Brussels in 2002
Craft and Art in Glass, Nový Bor 2003